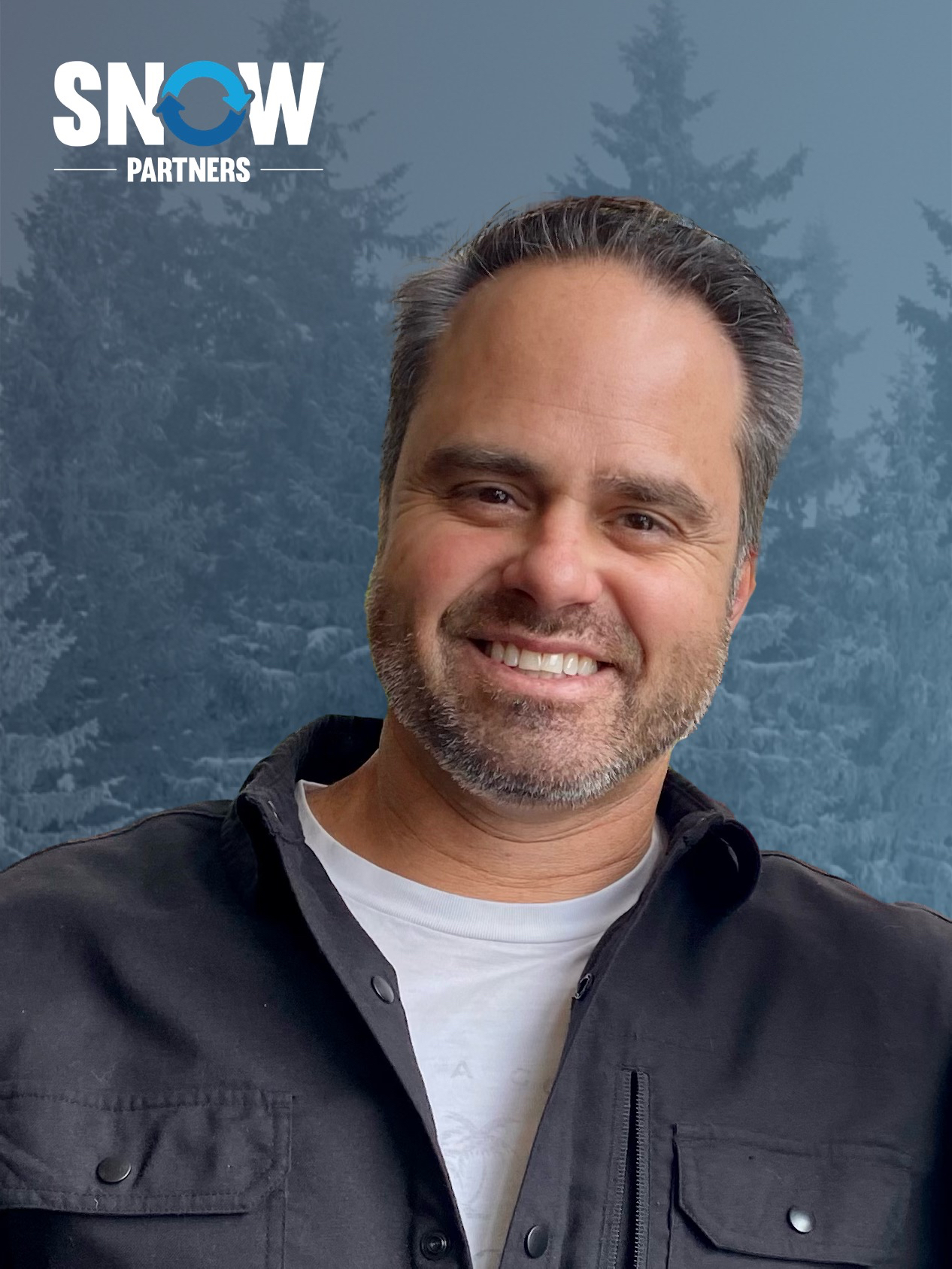 June 15, 2023
Jeff Boliba Appointed to Chief Growth Officer
Montville, NJ (June 15, 2023) – SNOW Partners announces Jeff Boliba has been appointed to the newly formed role of Chief Growth Officer, effective immediately. In his new role, Jeff will oversee strategic partnerships and future growth across Snow Partners' businesses. He joined Snow Partners' SnowCloud division in 2021, where he has served as Chief Operating Officer for the last two years.
"I want to thank Jeff for the tremendous job he has done leading the SnowCloud business through development and getting us to the launch of Cumulus at the NSAA trade show last month," said SNOW Partners CEO Joe Hession. "Now that SnowCloud is set up for success, it is the perfect time for the company to re-align Jeff's focus where he can best serve our organization for the long-term."
In his new position, Jeff will be overseeing sales activities and strategic partnerships across Snow Partners' businesses. This will include the strategic leadership of the Big SNOW and Mountain Creek sales teams (Groups, Corporate and Weddings) and direct involvement in the sales strategies and efforts for SnowCloud. The position will also include strategy implementation for the sales and growth of SNO-GO and SNOW Operating, as well as the development and enhancement of key strategic business relationships for sponsors, partners and key suppliers.
Jeff began his career in the snow industry in 1989, working at Brighton Resort in Utah and then Purgatory Resort in Colorado. In 1996, he joined Park City Resort and developed its initial snowboarding program, inviting riders to the mountain for the first time. Jeff spearheaded the development of the first-ever Burton Kids Chopper Center at Park City, which was designed to break down barriers helping young kids learn how to snowboard. Prior to joining SNOW Partners, Jeff enjoyed a 21-year career at Burton Snowboards, working up to the position of Global Marketing VP of Sport and Participation. Jeff and his team built many of the innovations that transformed the snowboarding experience with programs such as Learn To Ride, Stash, Academy, Riglet, and Test Ride.
Jeff brings his years of experience, relationships with resorts around the world, and steadfast passion for improving the guest experience to his new role. He shares SNOW Partners' vision of how technology will transform both the guest experience and how resorts operate in the future.
"I am excited to get back to my roots in resort partnerships and sales. I look forward to using my experience and skills to help find new partners, suppliers, and sponsors who are committed to helping SNOW Partners enhance our efforts to care for our people and communities, while also developing key strategic business relationships." said Jeff Boliba, Chief Growth Officer, SNOW Partners.
"I know Jeff will excel in this new position, and I am excited to see what he will do to help with the continued growth of our companies," Hession added.